Shop by Category
We have a selection of RC Monster Trucks, Rock Crawlers, Smoking Toy Cars and much more..
A really enjoyable, pacey & smoothly handling truck/buggy. Can not be ignored if you're looking for a decent, first time rc car. Battery lasts well & a great distance of range, all connected by good, speed controlled & steering trimmed 2.4 ghz controls.
Really surprised at the speed this buggy moves at, great response from controller to car and a great battery life. Hours of fun ahead, it's great to be able to alter the speed too, for smaller areas and younger drivers. Definitely recommend for first time buyer.
Extremely happy with this RC car. Monsters even long grass and absolutely flies on flat ground! You can adjust the top speed, which makes it great for beginners. Very easy to control and you can do some cool tricks with it including jumps, drifts and donuts on slippery ground. Highly recommended!
Whats Hot!
Take a look at the most popular RCG Racing products!
Featuring 2.4GHz radio gear and fully proportional control, the Force can take on multiple terrains from concrete to grass. This high speed model reaches top speeds to up to 35km/h with the 60A brushed ESC, brushed motor and 7.4v LiPo battery.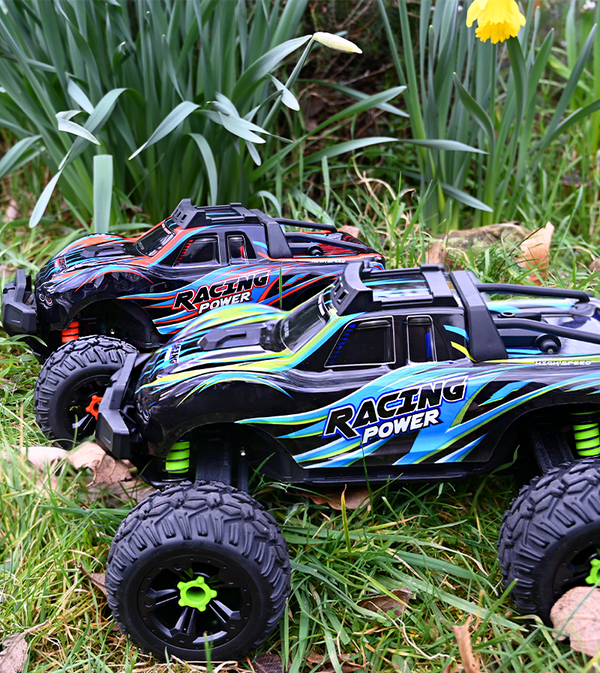 This 4WD 1/14 scale model has a top speed of 40 km/h powered by a 7.4V lithium battery and features built in LED headlights. Just add the three AA batteries to the controller and you are good to race. Built for durability, this high speed truck boasts a nylon body shell, whole metal bearings, a metal gear differential and four hydraulic shock absorbers for the ultimate 4x4 off road experience.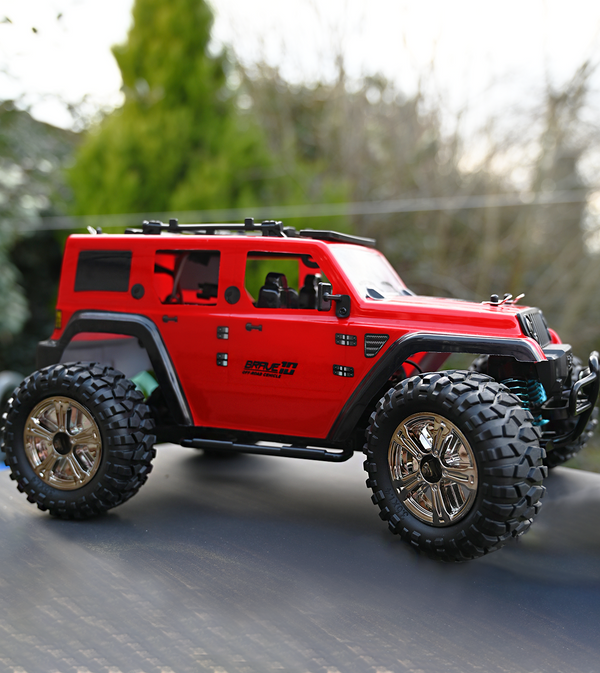 Key Features
We have created a huge range of recognisable RC Cars great for kids & adults at an affordable price.